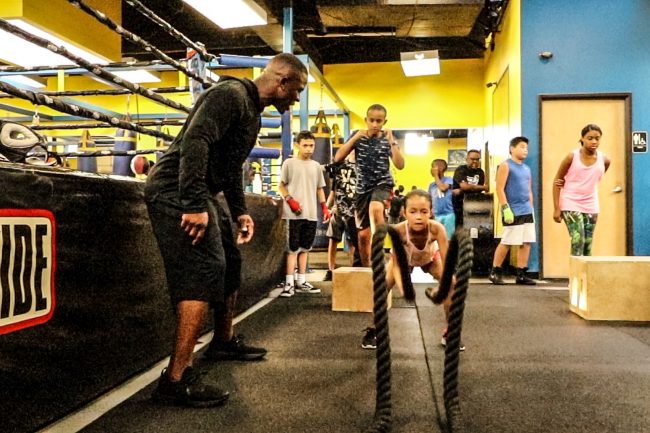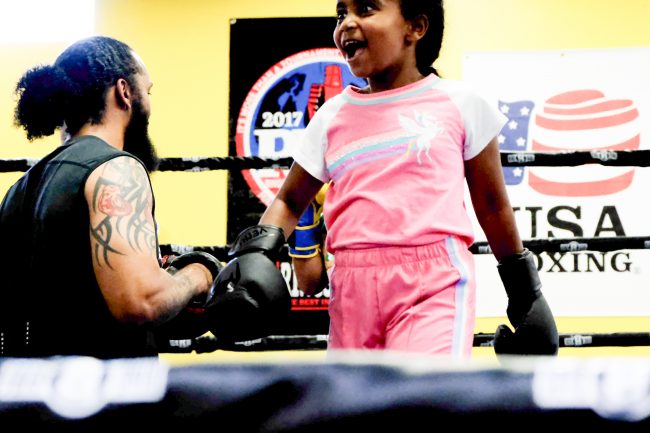 Cardio boxing class: (Ages 14+)
Our 60-minute cardio boxing class is designed to give you a high energy workout that challenges the beginner and elite athlete alike. You will gain strength, hand-eye coordination, endurance, and confidence in a full body workout all while learning basic boxing technique.
Kids class: (Ages 8-13)
Boxing is a great way for children to learn focus, dedication, respect and to push themselves physically and mentally. Our kid class is an hour-long class featuring 30 minutes of cardio fitness and 30 minutes boxing basics and fundamentals. This class runs on Monday, Wednesday, and Fridays at 6pm. The first class is FREE so bring your child in and let them decide if boxing is the sport for them!
Personal training:
If you prefer a more one on one approach, we have personal training sessions available! For price and information contact us at the gym.